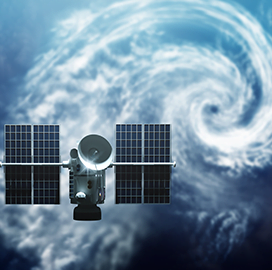 GOES program
US Space Force Seeks Geostationary Weather Satellite From NOAA
The U.S. Space Force is asking the National Oceanic and Atmospheric Administration for a weather satellite to replace one stationed above the Indian Ocean for U.S. Central Command.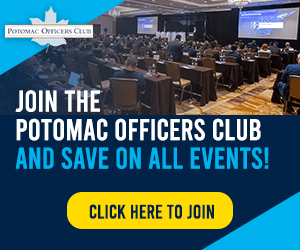 The Electro-Optical Infrared Weather System-Geostationary 1 spacecraft was an NOAA asset called Geostationary Operational Environmental Satellite-13 until it was obtained by the U.S. Air Force, which later transferred it to the Space Force.
Lt. Col. Joseph Maguadog, the electro-optical and infrared weather system program lead, specified that the service is seeking a GOES satellite, SpaceNews reported.
Aside from photographing weather patterns on Earth, GOES satellites are intended to take atmospheric measurements, map lightning in real time and monitor solar activity. They are developed under a joint initiative with NASA, which is responsible for construction and launch work while NOAA handles operations and data dissemination.
GOES-U, the last satellite in the line, recently passed thermal vacuum checks ahead of its planned 2024 deployment. SpaceX holds a $152.5 million contract to send the spacecraft into orbit aboard a Falcon Heavy rocket.
The previous model, GOES-T, was sent to space using a United Launch Alliance Atlas V. It officially entered operation on Jan. 4 after moving into a geostationary position above the western part of North America. GOES-T had already been gathering data for the National Weather Service since June following successful post-launch testing.
Category: Space
Tags: Geostationary Operational Environmental Satellite GOES program National Oceanic and Atmospheric Administration space SpaceNews US Space Force weather satellite