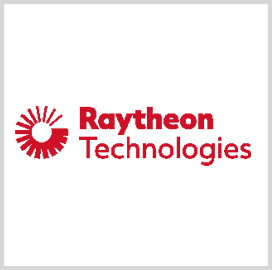 Raytheon Technologies
USAF Taps Raytheon Technologies to Transition Intelligence-Sharing System Into Open Architecture
Raytheon Technologies has won a $178 million contract from the U.S. Air Force to provide field support for its primary intelligence-sharing system.
The Distributed Common Ground System Enterprise serves as the military branch's main system for planning, collection, processing and distributing intelligence, surveillance and reconnaissance data.
The DCGS Enterprise is a system of systems developed and purchased as a closed architecture solution, but the Air Force now wants to move to an open architecture, C4ISRNET reported.
The Air Force says that the system draws in data from airborne sensors aboard ISR platforms such as the RQ-4 Global Hawk, the MQ-9 Reaper and the MQ-1 Predator.
Raytheon's work will include transitional mission support from legacy to open architecture infrastructure as the DCGS undergoes open architecture modernization, according to an award notice released by the Department of Defense on March 10.
The Waltham, Massachusetts-headquartered defense contractor will support the system through a five-year period, with DOD expecting Raytheon to complete the work by 2026.
C4ISRNET notes that the Air Force is planning to hire a contractor that will develop the intelligence-sharing system's open architecture.
In late February, the service announced it was conducting market research to identify companies that can manage the development and integration of new capabilities for the DCGS.
According to the Feb. 25 notice, the Air Force is considering awarding a multi-year, indefinite-delivery / indefinite-quantity contract to multiple companies.
The service envisions the contract work to transform the DCGS into an open architecture system that has the ability take in more data from the commercial sector and the intelligence community, integrate those data and employ artificial intelligence in developing multi-intelligence analyses.
Category: Defense and Intelligence
Tags: AI airborne sensors artificial intelligence C4ISRNET contract win data integration Defense and Intelligence Distributed Common Ground System Enterprise intel-sharing system intelligence Intelligence Community ISR multi-intelligence analysis open architecture Raytheon reconnaissance surveillance US Air Force