Cloud services contract
USAID Awards $144M Contract to CloudShape for Hybrid Cloud Support
The U.S. Agency for International Development has awarded CloudShape a 10-year, $144 million contract under the Enterprise Data Center and Disaster Recovery Follow-on Program. The Hyattsville, Maryland-based information technology services company is tasked with providing hybrid cloud services relating to secure multicloud access and infrastructure resiliency, supporting key business systems and applications.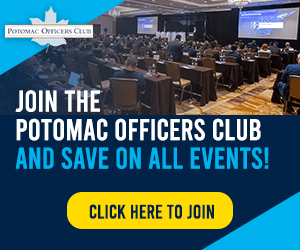 USAID is in the middle of implementing cloud capabilities, CloudShape said.
The original EDC/DR contract involved the transition of an enterprise data center to a hybrid cloud solution for disaster recovery purposes, with the final product providing infrastructure-as-a-service and redundancy for mission-critical systems.
CGI Federal supported the migration under a five-year, $68.2 million contract from the agency's Bureau of Management. The deal called for the utilization of a platform intended to support the management of server maintenance costs and analysis of changes as new technologies are implemented.
Trewon Technologies was tapped by CGI to work as a subcontractor on the project over a five-year period, offering enterprise architecture and system administration support.
USAID's EDC/DR sources its hosting systems, services, applications and storage capabilities from various other centers.
In a 2021 Federal News Network interview, Chief Technology Officer Sukhvinder Singh said that at least 95 percent of the agency's overall infrastructure was based in the cloud.
Category: Digital Modernization
Tags: CloudShape contract award digital modernization Enterprise Data Center and Disaster Recovery hybrid cloud multicloud US Agency for International Development