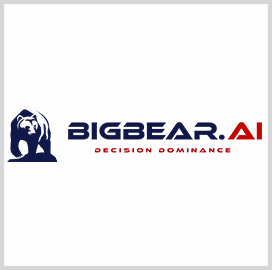 Data analytics contract
USCYBERCOM Awards BigBear.ai TACTICALCRUISER Contract
The U.S. Cyber Command has awarded its potential five-year TACTICALCRUISER contract to Columbia, Maryland-based emerging technology solutions provider BigBear.ai. The company will provide a real-time data analytics capability that will allow Cybercom to track, analyze and visualize business intelligence information.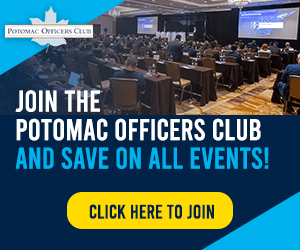 BigBear.ai CEO and 2021 Wash100 winner Reggie Brothers said the solution to be delivered will be a web-enabled decision support system that handles resource-informed strategic and operational decisions. The solution will incorporate emerging technologies to meet the command's requirements, BigBear.ai said Thursday.
The company provides software development, data analytics, digital transformation, cybersecurity and cloud services to defense, intelligence and federal government clients. Its products gather data in near real-time and organize them into actionable insights for customers to use.
Its data ingestion and conflation, composable machine learning and visual anticipatory intelligence and optimization solutions can work in unison or as stand-alone offerings.
BigBear.ai also offers specialized computer vision models, algorithms, multi-domain imputations and forecasting solutions. The provider also has application programming interfaces that can be integrated into clients' own analytics.
U.S. Cybercom is tasked with defending the Department of Defense Information Network, providing support to combatant commanders and improving the United States' ability to defend against cyberattacks. It is led by Gen. Paul Nakasone, a previous Wash100 winner and the concurrent director of the National Security Agency.
Category: Defense and Intelligence
Tags: BigBear.ai contract award data analytics Defense and Intelligence Department of Defense Emerging Technologies Paul Nakasone Reggie Brothers US Cyber Command