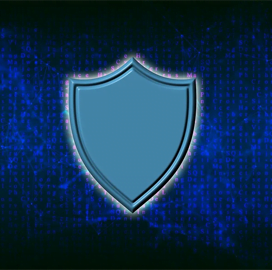 Security
USDA, Energy Department Detail New DOD-Inspired Security Efforts
Two federal government departments are working to streamline the cybersecurity process to accelerate the fielding of mission-ready capabilities.
The U.S. Department of Agriculture plans to establish a software factory integrated with cybersecurity, while the Department of Energy is experimenting with a new rapid authority to operate processes for risk management, Federal News Network reported.
Venice Goodwine, the chief information security officer for USDA, said the software factory is based on the Air Force's Platform One software development ecosystem, which was created to accelerate the deployment of software applications for military use.
The USDA software factory takes advantage of DevSecOps principles aimed at shortening the systems development life cycle while maintaining security as a top consideration.
The availability of a certified, automated software development platform enables the delivery of services "at the speed of need," Goodwine said during an event hosted by the Armed Forces Communications & Electronics Association.
The Department of Energy is working on a similar project to operationalize applications and capabilities without sacrificing security.
Emery Csulak, the agency's principal deputy chief information officer, said the experimental ATO process was inspired by the Navy's work.
Csulak said the pilot process will help compliance officials make better risk-based decisions that are more efficient than the "burdensome" processes that have been used for the last two decades.
The Energy Department's work involves the use of artificial intelligence and predictive analytics to help officials focus more on risks than on audits, plans of actions and milestones.
Category: Digital Modernization
Tags: AFCEA Air Force ATO Authority to Operate cybersecurity Department of Energy DevSecOps digital modernization Emery Csulak Federal News Network Platform One software U.S. Department of Agriculture USDA Venice Goodwine