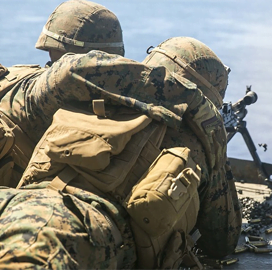 MCIC establishment
Marine Corps Launches Information Command Responsible for Cyber, Intelligence Efforts
The U.S. Marine Corps has inaugurated the Marine Corps Information Command to strengthen support for the joint force through the integration of various cyber, intelligence and space personnel under one authority.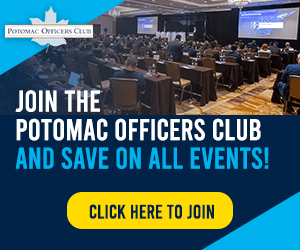 During a ceremony at Fort Meade in Maryland on Jan. 13, Maj. Gen. Ryan Heritage assumed command of the new unit. Heritage, who heads the service's cyberspace and space commands, said in a press release that positioning a single officer to coordinate various information functions can lead to more effective support for mission objectives.
According to the Marine Corps, the MCIC is meant to connect various operational commands and enable the deployment of detachments to accomplish specific tasks, DefenseScoop reported.
In June 2022, the service published a doctrine on information aimed at defining how and why to use it in combat. According to Gen. David Berger, Marine Corps commandant, such resources are crucial to gaining a battlefield advantage.
Berger had floated the idea of the MCIC in the 2022 update to the Force Design 2030 road map, noting that potential confrontations with peer adversaries will require "first moves in space and cyber."
Earlier, the Marine Corps activated the Network Activity Reserve as part of efforts to protect reserve units from cyber threats and advance the merging of service-wide cyber operations.
Category: Defense and Intelligence
Tags: David Berger Defense and Intelligence DefenseScoop Force Design 2030 Marine Corps Information Command Ryan Heritage US Marine Corps