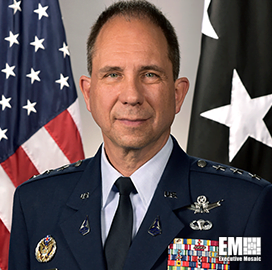 John Shaw,
Deputy Commander,
USSPACECOM
USSPACECOM Looking to Consolidate Military Space Capabilities
The U.S. Space Command is looking to transform its service affiliated component commands into functional components in a bid to unify military space functions.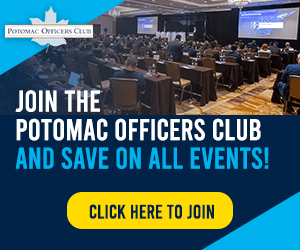 Speaking at a virtual event hosted by the Mitchell Institute for Aerospace Studies, USSPACECOM Deputy Commander Lt. Gen. John Shaw highlighted the need for capability integration to leverage what each service has to offer and to ensure that joint warfighters in the terrestrial domains have access to space capabilities.
Shaw cited naval vessel radars capable of tracking in-orbit space objects and Army capabilities for electromagnetic warfare that could extend into the space domain as technologies of interest, Air Force Magazine reported.
One service affiliated component command of USSPACECOM is the 1st Air Force, which is responsible for ensuring air sovereignty and air defense of the continental U.S. It provides airspace surveillance and hosts capabilities for human space flight support, search and recovery for astronaut personnel, and recovery of space flight material.
So far, there are two functional components operating as part of the Space Force: the Combined Force Space Component Command at Vandenberg Space Force Base in California, and Joint Task Force-Space Defense at Schriever Space Force Base in Colorado.
According to Shaw, formalizing the relationships between the joint-service combatant command and the service affiliated components will address coexistence issues in terms of carrying out orders.
Category: Space
Tags: Air Force Magazine John Shaw space space capabilities US Space Command US Space Force USSPACECOM