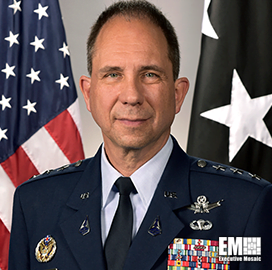 John Shaw
Deputy Commander
USSPACECOM
USSPACECOM Official Calls for Inclusion of Space Domain in JADC2 Strategy
Lt. Gen. John Shaw, deputy commander of the U.S. Space Command, said the military's Joint All Domain Command and Control strategy should factor in the needs of space operators and not just focus on sharing multi-sensor data to land-, sea- and air-based shooters.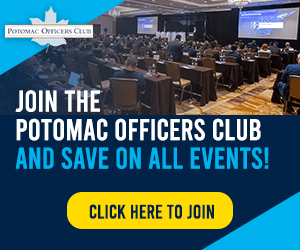 Shaw told attendees at a National Security Space Association event that space needs to be included in the JADC2 strategy to support the operations of USSPACECOM Commander Gen. James Dickinson within the space area of responsibility.
According to Shaw, it is important that Dickinson be informed of threats like a space electronic warfare jammer, an adversary maritime vessel or an aircraft capable of launching an air-launched anti satellite weapon, Breaking Defense reported.
Dickinson told the NSSA that the military needs to prepare to combat threats to satellites from other domains. He said the U.S. must be capable of responding to these threats rapidly.
Speaking at a Brookings Institution-hosted event, Lt. Gen. B. Chance Saltzman noted that the Space Force will be critical to implementing JADC2.
Saltzman, a Space Force deputy chief, said the service branch will carry out operations based on the same models and methods for decision superiority that other services are using when they describe their joint, all-domain command and control.
He added that it is important for space information, space capabilities and space decision-makers to be included in all-domain solutions considering that the Space Force will be involved in every joint fight moving forward.
To implement JADC2, the Space Force is working on cloud-based data structures and common standards and interfaces, Saltzman said.
Category: Space
Tags: B. Chance Saltzman Breaking Defense Department of Defense DoD JADC2 James Dickinson John Shaw space Space Force space threats USSPACECOM