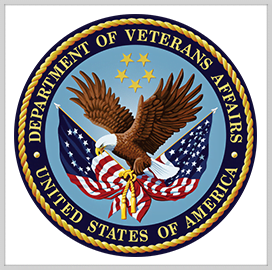 Department of Veterans
Affairs
VA Commits to Fixing Issues in Modernized EHR System
Carolyn Clancy, acting deputy secretary of the Department of Veterans Affairs, has assured lawmakers that the agency will postpone future rollouts of its new electronic health records system until after a scheduled strategic review.
Clancy spoke before members of the House VA Technology Modernization Subcommittee, who pressed the VA to ensure success for all impending EHR deployments.
According to Rep. Jim Banks, R-Ind., the modernized EHR system has to perform better than VA's current EHR to be worthwhile, EHRIntelligence reported.
Another subcommittee member, Rep. Matt Rosendale, R-Mont., expressed concern about re-launching the EHR system before all its issues are resolved.
VA leaders acknowledged the lawmakers' concerns, noting that they would provide progress updates to Congress throughout the strategic review.
The new EHR system, which debuted in the Mann-Grandstaff VA hospital in Spokane, Washington, in October, is currently under a 12-week strategic review led by VA Secretary Denis McDonough.
The review was announced following concerns raised by Rep. Cathy McMorris Rodgers, R-Wash., and the Government Accountability Office.
Through the review, the VA aims to resolve productivity issues and work on clinical workflow optimization, Clancy said. She added that the agency will initiate a human-centered design effort to understand what veterans want to see from VA's patient portal.
Among other things, the assessment will also look into more ways to deliver veteran-centered improvements for the patient portal experience, data syndication and the revenue cycle.
Before signaling the EHR program's hiatus, the system was meant to be deployed next in the VA Central Ohio Healthcare System in Columbus.
Category: Federal Civilian
Tags: Cerner Department of Veterans Affairs EHR EHRIntelligence electronic health record federal civilian Jim Banks Matt Rosendale strategic review VA