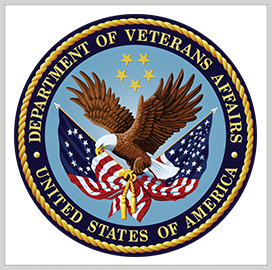 Department of Veterans
Affairs
VA Looking to Deploy Digital Platform for Administering GI Bill Benefits
The Department of Veterans Affairs is creating a digital platform to modernize the way it administers education benefits under the GI Bill.
The VA awarded a contract to Accenture Federal Services to build the Digital GI Bill platform under a 10-year, $453 million task order.
Since being enacted into law in 1944, the GI Bill has helped qualifying veterans and their family members pay for college, graduate school and training programs.
The new platform is expected to ease communication between VA, veterans and the schools that they are enrolled in, FedScoop reported.
According to an agency announcement, the platform will enable VA staff to communicate with GI Bill beneficiaries via call, email, text and chat. It will also allow the Veterans Benefits Administration to gain easier access to beneficiary records and immediately respond to questions from colleges and universities.
In addition, the platform will ensure proper compliance and oversight of GI Bill programs and utilize data and business intelligence tools to keep track of school and student outcomes.
The VA offers education benefits under the GI Bill through its Montgomery GI Bill Active Duty and Selected Reserve programs.
The MGIB-AD program is open for veterans who have served at least two years on active duty while the MGIB-SR program is for open those who have committed to the Army, Navy, Air Force, Marine Corps or Coast Guard Reserves, Army National Guard or Air National Guard.
Developing a digital GI Bill platform aligns with the VA's push for digital modernization.
Recently, the agency deployed a new electronic health record system. However, future rollouts of the EHR system have been postponed to make way for a strategic review of persisting issues.
Category: Federal Civilian
Tags: Accenture Federal Services Department of Veterans Affairs digital modernization education benefits federal civilian FedScoop GI Bill modernization efforts VA