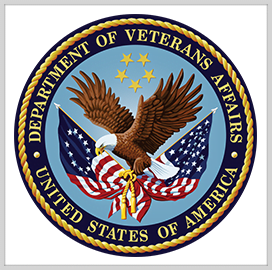 Department of Veterans
Affairs
VA to Conduct 12-Week Strategic Review of New EHR System
The Department of Veterans Affairs has decided to postpone future rollouts of its new electronic health records system to make way for a strategic review of persisting issues.
The modernized EHR system, which the agency created in collaboration with Cerner, is intended to serve as a single records management system for veterans. It is also meant to be interoperable with a similar military platform to ensure a smooth transition for retiring service members.
VA Secretary Denis McDonough will lead the 12-week review of the EHR system, which will focus on identifying areas for additional productivity and clinical workflow optimization for deployment sites, Nextgov reported.
According to an agency announcement, the assessment will also look into more ways to deliver veteran-centered improvements for the patient portal experience, data syndication and revenue cycle improvements.
McDonough said in a statement that a successful EHR deployment is critical to delivering lifetime, world-class health care for the country's veterans.
With the planned 12-week hiatus of the EHR program, the VA effectively abides by a recommendation by the Government Accountability Office.
In February, the government watchdog made a recommendation to postpone additional deployments of the new EHR system, citing unresolved technical issues that could cause the system to crash.
"Specifically, 17 critical severity test findings and 361 high severity test findings remained open as of late September 2020," a GAO audit said.
Once the agency addresses the issues, the new EHR system is expected to go live in the VA Central Ohio Healthcare System in Columbus.
The VA's move to conduct an assessment of the system has been met with support from lawmakers. The House VA oversight committees are slated to hold a hearing next month to get more details about the matter.
Category: Federal Civilian
Tags: Denis McDonough Department of Veterans Affairs EHR electronic health records program federal civilian Nextgov VA