IT modernization
VA to Enhance Data, Technology Uptake to Address PACT Act Requirements
The Department of Veterans Affairs will focus on data and emerging technologies for its IT modernization effort under the Honoring our Promise to Address Comprehensive Toxics Act.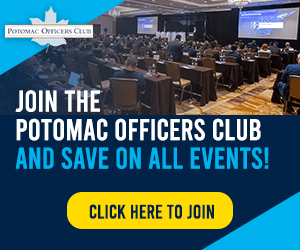 According to Ryan Vega, the chief officer of the Veterans Health Administration Office of Health Care Innovation and Learning, the modernization effort will improve collaboration with industry members and ensure that the agency will be able to address future needs. One of the agency's targets is to improve data usage in the context of health care and benefits expansion.
The initiative comes as the PACT Act, signed into law in August, is expected to bring an additional 3.5 million veterans into VA's care, Federal News Network reported.
Carrie Lee, the acting executive director of product engineering at the VA, said one of the goals is to break down data barriers to allow veterans to get the support they need. She noted that benefits data has been traditionally separate from health data, and it is something the agency wants to change.
She added that the PACT Act has prompted the VA to adopt new technologies more quickly to serve a growing number of beneficiaries. According to Lee, the agency is working with the Department of Defense to use data to identify which veterans are eligible for PACT Act benefits.
To meet the PACT Act's demands, the VA is rolling out new platforms equipped with artificial intelligence and automation tools. The agency is also looking at new tools to screen veterans for possible toxic exposure more quickly.
Lee said a benefits program will be launched to notify veterans when they are eligible for benefits. The program will also help qualified individuals throughout the application process.
The PACT Act is designed to help veterans who were exposed to toxins. Those who served during the Gulf War and the Vietnam War, as well as those who worked at Camp Lejeune and those who were exposed to radiation, will be entitled to benefits and compensation.
Category: Federal Civilian
Tags: Carrie Lee Department of Veterans Affairs federal civilian Federal News Network modernization PACT Act Ryan Vega