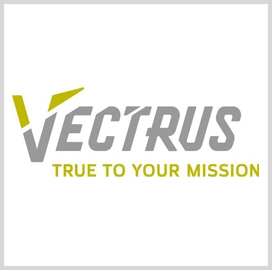 Vectrus
Vectrus Awarded Prime Contract for Naval Base Coronado 5G Smart Warehouse Project
Vectrus Systems has secured a prime contract to provide inventory management, network security, robotic material moving and environmental sensing capabilities in support of the Naval Base Coronado 5G Smart Warehouse.
Services provided under the contract will help build a 5G-enabled smart warehouse to facilitate transshipment between shore facilities and naval units, ultimately increasing the efficiency and fidelity of naval logistic operations.
The smart warehouse is also expected to serve as a proving ground for testing, refining and validating emerging 5G-enabled technologies, Vectrus said.
In a statement, Corinne Minton-Package, senior vice president of operational technology and enterprise at Vectrus and a member of the Potomac Officers Club, welcomed the opportunity to help with the Navy's smart warehouse prototype effort.
"This is an opportunity to lend our technological expertise in support of the clients' migration towards the converged infrastructure market and move away from traditional ways of operating their facilities, supply chains, and networks," she said.
The Naval Base Coronado contract falls under a $600 million project initiated by the Department of Defense to advance experimentation and testing of 5G dual-use applications at five U.S. military test sites.
The select military installations will collaborate with military services, industry leaders and academic experts to advance DOD's 5G prototyping efforts.
For example, experiments at Hill Air Force Base in Utah will focus on dynamic spectrum sharing while tests done at Joint Base Lewis-McChord in Washington will explore augmented reality and virtual reality capabilities.
Tests will also be carried out at Nellis Air Force Base in Nevada to develop 5G solutions to aid in air, space and cyberspace lethality and enhance command and control survivability.
Category: Defense and Intelligence
Tags: 5G 5G Smart Warehouse contract award Defense and Intelligence Department of Defense inventory management Naval Base Coronado network security robotic material moving Vectrus Vectrus Systems