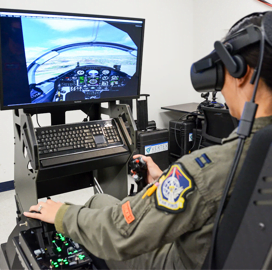 Virtual environment
Virtual F-35 Testbed to Serve as Air Force Standard Training Simulator
Col. Charles Ryan, senior materiel leader for the simulators division of the U.S. Air Force's agile combat support directorate, said in an interview that efforts are underway to implement a common virtual training environment throughout the service.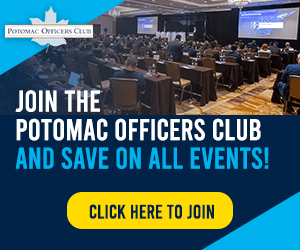 Work is centered around maturing the Joint Simulation Environment, a virtual testbed originally intended to assess the full-rate production readiness of the F-35 jet. According to Ryan, the Air Force sees the JSE as a viable option for creating a general training capability. He added that the service could establish a public-private consortium to collect stakeholder input on the standards and architecture necessary to mature and scale the technology, National Defense Magazine reported Friday.
Ryan explained that the idea came from positive feedback provided by F-35 pilots that used the JSE to train.
An alternative option for the Air Force is a "training metaverse" that could facilitate more complex exercises. Boeing is looking to develop a new augmented reality capability that projects dogfighting scenarios onto trainee headsets. In September, it invested in a training and simulation startup that aims to deliver that technology.
Senior Air Force officials remain focused on developing the JSE. Collins Aerospace announced in August that it selected Barco's laser-phosphor projector to serve as the visual display solution for the service's program.
Category: Defense and Intelligence
Tags: Charles Ryan Defense and Intelligence Joint Simulation Environment National Defense Magazine US Air Force virtual training