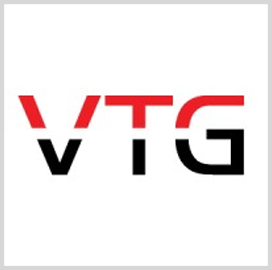 VTG
VTG to Provide C4ISR Engineering, Production Services to NIWC Pacific
VTG has secured a C4ISR engineering and production services contract with Naval Information Warfare Center Pacific.
The potential $116 million contract requires VTG to support NIWC Pacific's Network Integration Engineering Facility. Work on the contract could extend to more than five years, VTG said Tuesday.
The Chantilly, Virginia-based company will produce and supply C4ISR end items to the NIEF, including production units, ancillary kits, sub-systems, assemblies, sub-assemblies, modules and spares. VTG will also provide C4ISR integration services.
The end items to be delivered under the contract are components to various surface ships, submarines and shore-based applications.
In a statement, VTG President and Chief Executive Officer John Hassoun welcomed the opportunity to support the NIEF's need for C4ISR items.
According to Hassoun, VTG has been providing C4ISR installation and integration support to the Naval Information Warfare Systems Command and NIWC Pacific for more than 50 years.
The award adds to VTG's ongoing contract with the Navy to provide data and technology integration services for the Naval Digital Integration Support Cell program. Work under the three-year, $13 million prime contract will enable digital transformation across all areas of naval operations.
Founded in 1866, VTG drives digital transformation to expand America's competitive advantage in the modern battlespace. The company specializes in providing full lifecycle engineering and sustainment for aerospace and defense platforms, C5ISR systems and critical infrastructure across warfighting domains.
Category: Defense and Intelligence
Tags: C4ISR contract award Defense and Intelligence Naval Information Warfare Center Pacific Network Integration Engineering Facility US Navy VTG