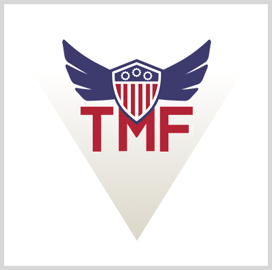 Technology Modernization
Fund
White House Seeks $500M in Discretionary Funding for TMF
The White House has asked Congress for $500 million in additional funding for the General Services Administration's Technology Modernization Fund as part of its discretionary funding request for fiscal year 2022.
According to the White House, the money would facilitate the modernization of agencies' antiquated information systems.
In particular, the TMF funding would be directed toward mission essential systems and citizen-facing digital services, FedScoop reported.
The discretionary request would build on the $1 billion that was recently injected into TMF with the approval of the American Rescue Plan Act.
In a statement, GSA Acting Administrator Katy Kale, a 2021 Wash100 winner, said the funds would allow the agency to support the administration's efforts in combating the climate crisis, promoting economic opportunity and strengthening federal cybersecurity.
In addition to the proposed TMF budget increase, the White House also sought increased funding for the Cybersecurity and Infrastructure Security Agency.
The requested $110 million in discretionary funding for CISA would be used to enhance the agency's cyber tools, hire more experts and procure support services to secure federal information technology systems.
The White House also requested $916 million in discretionary funding to expand the National Institute of Standards and Technology's research into computing, cybersecurity, artificial intelligence and quantum information science.
The funding request calls for more federal investment as well to support upgrades at the Department of Veterans Affairs. The White House seeks $4.8 billion to facilitate the cloud modernization of the VA's IT Office and $2.7 billion for the department's ongoing electronic health record modernization.
Category: Digital Modernization
Tags: Administration American Rescue Plan Act CISA Congress Cybersecurity and Infrastructure Security Agency digital modernization discretionary funding FedScoop General Services IT Modernization Katy Kale National Science Foundation NIST Technology Modernization Fund TMF