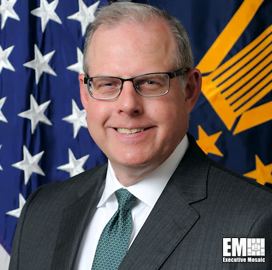 John Sherman
Acting CIO
Department of Defense
White House to Nominate John Sherman as Permanent DOD CIO
President Joe Biden has announced his intent to nominate John Sherman, a long-time national security technology professional, as the Department of Defense's permanent chief information officer.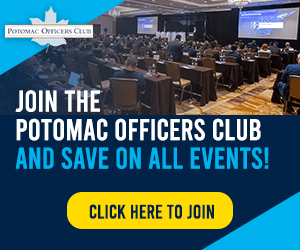 Sherman has nearly 25 years of experience holding technology roles within the Intelligence Community and the DOD, the White House said Thursday.
He currently serves as the DOD's acting CIO. He needs a Senate confirmation to be able to serve in a permanent capacity.
Prior to his role at the Pentagon, Sherman served as the CIO of the intelligence community. The White House credits him with leading large-scale modernization efforts involving cloud computing, cybersecurity and collaborative capabilities.
Sherman was previously deputy director of the CIA's Open Source Enterprise, where he took advantage of new technologies and interagency partnerships to generate open-source intelligence.
He also worked at the National Geospatial-Intelligence Agency, where he led offices tasked with handling analysis, collection and international partnerships.
Sherman began his career in the Intelligence Community as an imagery analyst and later served in the White House Situation Room.
Nextgov reported that Sherman will step down from his current role during the confirmation process. Kelly Fletcher, a senior executive within Sherman's office, will take over as acting CIO, a DOD spokesperson told Nextgov.
DOD Chief Information Security Officer David McKeown will serve as the acting principal deputy CIO.
Biden also announced his intent to nominate Nickolas Guertin as DOD director of operational test and evaluation, Margo Schlanger as U.S. Department of Agriculture assistant secretary for civil rights, Krista Boyd as Office Personnel Management inspector general and Robert Otto Valdez as Department of Health and Human Services assistant secretary for planning and evaluation.
Category: Defense and Intelligence
Tags: Chief Information Officer CIO CISA cloud computing cybersecurity David McKeown Defense and Intelligence Department of Defense DoD Intelligence Community Joe Biden John Sherman Kelly Fletcher national security nomination Open Source Enterprise open-source intelligence Senate confirmation White House