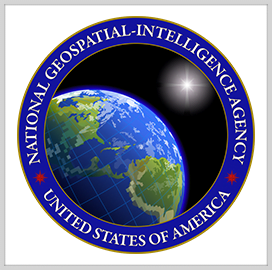 Intelligence sharing
NGA Director Discusses Rollout Plans for Joint Regional Edge Node
Vice. Adm. Frank Whitworth, the director of the National Geospatial-Intelligence Agency, said that the Joint Regional Edge Node could be deployed as early as fiscal year 2024.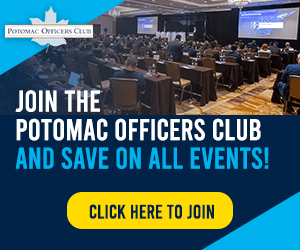 The past Potomac Officers Club speaker and 2022 Wash100 awardee told attendees at the Department of Defense Intelligence Information System Worldwide Conference that JREN would provide a speedier and more resilient means of data access and sharing for users, Defense News reported.
He explained that the NGA needs a larger bandwidth for information sorting, noting a "deluge" amid a growing user base for the Odyssey GEOINT Edge Node, which supports efforts to process sensor data and disseminate it to ground operators. According to Whitworth, JREN represents the latest in the agency's capacity-building initiatives.
In October, Whitworth gave a keynote address at the POC's Eighth Annual Intelligence Summit, where he shared his plans to grow and streamline the NGA. His objectives include promoting operational readiness, cultivating a diverse workforce, forging interagency and industry partnerships, protecting GEOINT assets and pursuing the automation of data processing.
He assumed the director position in June after completing the confirmation process in February. Whitworth's predecessor is Vice Adm. Robert Sharp, a two-time Wash100 awardee.
His previous roles include time as intelligence director at the U.S. Africa Command and the Joint Special Operations Command.
Category: Speaker News
Tags: data sharing Defense News Frank Whitworth Joint Regional Edge Node National Geospatial-Intelligence Agency Odyssey GEOINT Edge Node Speaker News