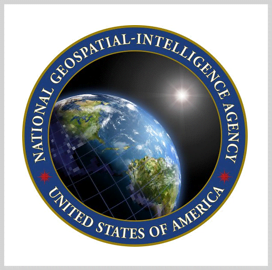 National
Geospatial-Intelligence
Agency
NGA to Launch GEOINT Technology Accelerator in St. Louis
The National Geospatial-Intelligence Agency will launch a new technology accelerator in St. Louis, Missouri, to support startups in the geospatial technology industry.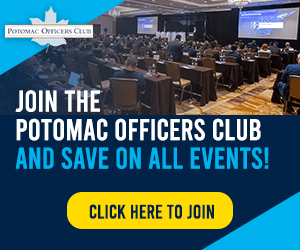 Vice Adm. Robert Sharp, a past Potomac Officers Club event speaker and two-time Wash100 winner, said NGA Accelerator is part of a larger effort to establish St. Louis as a premier geospatial ecosystem, C4ISRNET reported.
"Our strategy is to work closely with talented teams in the region to form a whole that's greater than the sum of its parts. Our tactics include close collaboration and technology transfer. The growing ecosystem is central to our efforts to maximize game-changing innovation," Sharp added.
NGA said the accelerator program will work with startups that serve four core areas: data management, advanced analytics and modeling, data integrity and security and artificial intelligence.
The program is sponsored by NGA, Capital Innovators and Missouri Technology Corp. Applications will be accepted until Jan. 17, 2021. Startups across the United States are invited to participate and temporarily relocate during the term of the program.
Selected entrepreneurs will have access to advanced co-working spaces, direct engagement with NGA, a $100K grant, over $1M in perks in benefits, investor connections, the greater Capital Innovators network and participation in a demonstration day.
Brian Dixon, managing director of Capital Innovators, said NGA Accelerator will be the stage for next-generation technologies in the rapidly growing geospatial intelligence industry.
"We think our combination of expert mentorship, a burgeoning startup community in St. Louis and a range of support services will form the perfect foundation for any early-stage company looking to build a reputation among the government sector and beyond," he added.
Category: Speaker News
Tags: artificial intelligence Brian Dixon C4ISRNET data analytics GEOINT National Geospatial-Intelligence Agency NGA Accelerator Robert Sharp Speaker News Wash100