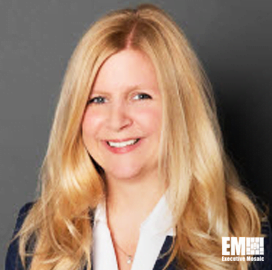 Nicole Bulgarino
EVP and GM, Federal
Solutions, Ameresco
Nicole Bulgarino, EVP and GM for Federal Solutions at Ameresco
As Ameresco's executive vice president and general manager for federal solutions, Nicole Bulgarino is in charge of the overall management of the business unit serving federal government customers.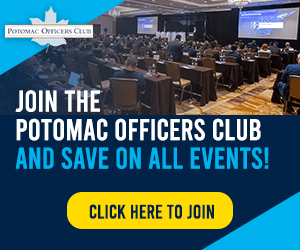 She is a seasoned industry executive with more than two decades of experience in developing and executing innovative energy efficiency and distributed energy solutions via multiple contract structures, the company said. 
Bulgarino managed the development and execution of more than $2B in federal energy projects, including deep energy retrofits, advanced microgrids and customer-sited power purchase agreements. 
In addition, she currently leads over 250 professionals focusing on business development, engineering, commissioning, construction, operations and maintenance, and performance assurance. 
Bulgarino's leadership has supported the unit to develop and deliver projects for government clients, including the Departments of Defense, Energy, Justice, Interior, Commerce, General Services Administration, the Veterans Administration and the Environmental Protection Agency. 
During her tenure, the company won a spot on a potential five-year, $975M contract for design-build and design-bid-build services to general construction projects within Naval Facilities Engineering Command's Mid-Atlantic area of responsibility in North Carolina.
Projects will cover lodging, dormitory and recreational areas, warehouses, hangars and communications systems. Marine Corps Base Camp Lejeune and MCAS Cherry Point are the primary locations of contract work.
In late 2019, Ameresco Select received a potential 24-year, $402.8M task order under an indefinite-delivery/indefinite-quantity contract from the Navy to build, operate and maintain energy conservation systems at Norfolk Naval Shipyard in Portsmouth, Virginia. 
The subsidiary is tasked to update the shipyard's energy security, water treatment, steam distribution and transformer systems.
A licensed professional engineer, Bulgarino began her career serving as a process engineer for almost four years at Raytheon. She graduated from the University of Tennessee with a bachelor's degree in chemical engineering and participated in the executive management program at the Massachusetts Institute of Technology – Sloan School of Management.
Category: Executive Profiles
Tags: Ameresco Department of Defense Department of Energy Energy Efficiency Executive Profiles Nicole Bulgarino Renewable Energy Solutions University of Tennessee