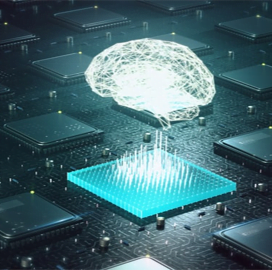 NIST Develops ML-Based Formula for More Efficient Frequency Selection, Sharing
The National Institute of Standards and Technology has created a mathematical formula that significantly improves the ability of wireless networks, including 5G, to select and share communications frequencies. 
As indicated in a post on the NIST website, the new formula, which can be programmed into the transmitters of real-world networks, is about 5K times more efficient at the task compared to traditional trial-and-error methods.
The new formula does so by using machine learning to factor in prior network experiences in the selection of frequency ranges, MeriTalk reported.
According to NIST engineer Jason Coder, the machine learning-based formula opens up opportunities for more efficient communications in the unlicensed bands.   
In addition to 5G, the NIST formula enables Wi-Fi to co-exist with Licensed-Assisted Access networks in unlicensed bands. According to the NIST website, the transmitters facilitate co-existence between the wireless systems by maximizing the total network data rate without communicating with each other. 
The formula also identifies which frequency channel to best transmit on through the use of a Q-learning technique, a method that enables the mapping of environmental conditions, including the types of networks and numbers of transmitters and channels present, to maximize the value that returns the signal. The technique allows the algorithm to explore different actions and understand which channel offers the best data rate under specific environmental conditions.
Overall, the method improves data rates in two ways. The transmitter is able to increase the odds of successful transmission if it selects an unoccupied channel, thereby facilitating higher data rates. Meanwhile, selecting a channel with minimal interference leads to a higher received data rate.
A comparative study conducted by the NIST suggests that an "exhaustive effort" to select the best communication normally takes 45.6K trials while the formula efficiently does so within 10 trials.
Category: Popular Voices
Tags: 5G communications frequencies emerging technology Jason Coder machine learning MeriTalk National Institute of Standards and Technology NIST Popular Voices