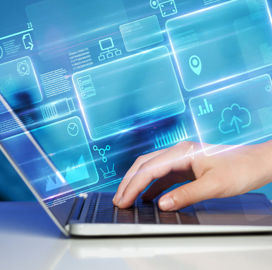 Information techology
NITAAC's CIO-SP4 Seen to Reduce Administrative Burden, Foster Competition
The $40B Chief Information Officer-Solutions and Partners 4 government-wide acquisition contract will have less administrative burden than its predecessor, an official said.
Brian Gooder, acting director of the National Institutes of Health Information Technology Acquisition and Assessment Center, said that CIO-SP4's new regime will enhance competition among contractors and provide more opportunities for small businesses. 
In an effort to reduce administrative burden, the NITAAC shortened CIO-SP4's guaranteed contract length from 10 years to five. The NITAAC is set to release the final CIO-SP4 request for proposal in early January, GovernmentCIO reported.
"The reason for that is the ramp-on is too much of a burden on industry. While we reserve the right to do the ramp-on again, five years after award, it's probably unlikely that we will," Gooder said.
He added that the shorter guarantee would also allow the NITAAC to off-ramp companies that are not performing well, ensuring greater competition among federal IT contractors. 
Gooder said the NITAAC is first responsible to IT customers such as government program directors, division directors, and program analysts.
"The most important thing for us to do is obviously get a good breadth of companies, small and large, but also get some companies that understand the value of customer service," Gooder added. 
The 10-year CIO-SP3 GWAC only had a value ceiling of $20B. The indefinite-delivery/indefinite-quantity contract was created to streamline the ordering of IT solutions and services at reasonable prices. 
Gooder said that CIO-SP4, which includes some of CIO-SP3's initial elements, will have double the length of its predecessor's fee receipt collection timeline.
The new contract will be focused on advancing emerging technologies such as blockchain and new cybersecurity tools.
Category: Future Trends
Tags: blockchain Brian Gooder CIO-SP3 CIO-SP4 cybersecurity emerging technology Future Trends GovernmentCIO GWAC information technology IT NITAAC