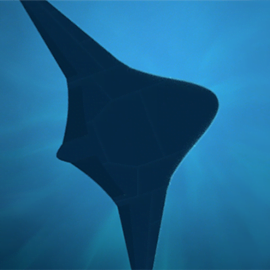 UUV development
Northrop Grumman, Martin Defense to Develop Full-Scale Manta Ray Demonstration Models
The Defense Advanced Research Projects Agency has selected Northrop Grumman Systems and Martin Defense Group to proceed to the second phase of the Manta Ray unmanned undersea vehicle program.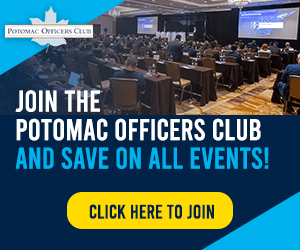 For the second phase, Northrop and Martin Defense will develop full-scale demonstration models of the anticipated Manta Ray UUV. The piece of equipment must be capable of performing long-duration, long-range missions in different ocean environments. According to DARPA, the companies must showcase their solutions through a series of in-water demonstrations, and the vehicle that they will showcase must be a full-scale model.
Phase one of the Manta Ray program started in 2020 and focused on preliminary testing approaches for energy management, vehicle reliability, navigation, obstacle avoidance and other aspects. The program ended with critical design reviews whereby Northrop and Martin Defense showed the maturity and readiness of their proposals, Breaking Defense reported.
A video from DARPA showed how the concept vehicle is designed to operate. The graphic showed the solution gliding near the ocean floor and deploying a smaller payload that emits a signal that gets sent back to the main vessel.
The Manta Ray program is one of several unmanned maritime vessels that the Department of Defense is looking to mature and integrate into the U.S. Navy's fleet. The Navy recently announced that it started construction of a facility in California that would house unmanned vehicles and will host testing activities.
Northrop Grumman creates hardware and software systems for all domains from sea to space and cyber. For maritime applications, it offers electronic and information warfare, digital transformation and undersea systems.
Martin Defense Group provides research and development capabilities for defense, space and government agencies. It also offers naval architecture, modeling and simulation services.
Category: Future Trends
Tags: Breaking Defense Defense Advanced Research Projects Agency Future Trends Manta Ray Martin Defense Group Northrop Grumman technology demontration unmanned undersea vehicle