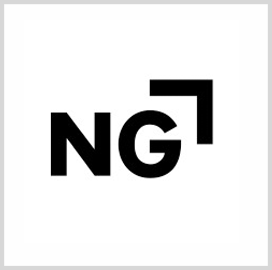 Northrop Grumman
Northrop Lands Follow-On Navy Contract for Surface Electronic Warfare Systems
The Navy has awarded Northrop Grumman a follow-on contract to deliver AN/SLQ-32(V)7 Surface Electronic Warfare Improvement Program Block 3 systems, which are deployed on surface combatants to defeat threats that use non-electronic attacks.
The award is the first follow-on to a previously awarded $100.7M base contract. The deal has a maximum value of $1.16B and supports a program managed by the Navy's Program Executive Office Integrated Warfare Systems. 
"With this follow on production award, Northrop Grumman will continue to provide game-changing maritime EW capability that will underpin future Fleet Electromagnetic Maneuver Warfare operations," said Ingrid Vaughan, Northrop's vice president and general manager of maritime/land systems and sensors. 
Northrop said its design is centered on a "software-defined, hardware-enabled" open architecture designed to quickly interface with other combat systems. 
The architecture was also built to adopt the latest electronic attack capabilities to ensure that the Navy's Distributed Maritime Operations stay ahead of threats.
SEWIP Block 3 is the third in a series of incremental electronic attack upgrades to the AN/SLQ-32 electronic warfare system. The new capability was created to defend ships against anti-ship missiles. 
"We are writing a new chapter in the evolution of the AN/SLQ-32 that will fundamentally change how the Fleet will win the fight for years to come," Vaughan added. 
Northrop is a global aerospace and defense technology company headquartered in Falls Church, Virginia. 
The company specializes in engineering, information technology, electronics, military applications, systems engineering, software engineering, supply chain management, manufacturing, logistics services, unmanned systems, cybersecurity, directed security and space solutions. 
Category: Contract Vehicles
Tags: AN/SLQ-32(V)7 SEWIP Block 3 contract award Contract Vehicles Distributed Maritime Operations electronic warfare Ingrid Vaughan Northrop Grumman Surface Electronic Warfare Improvement Program U.S. Navy U.S. Navy Program Executive Office Integrated Warfare Systems