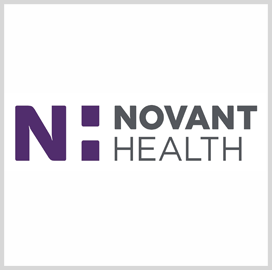 Novant Health Partners With Zipline to Launch Contactless Medical Drone Transport Service
Novant Health, a North Carolina-based not-for-profit, integrated health care system, together with logistics company Zipline, has launched an emergency drone logistics operation catering to hospitals involved in pandemic response. 
The operation, which relies on drone flight services provided by Zipline, is underway in Charlotte, North Carolina, enabling Novant Health frontliners within the metro area to receive personal protective equipment and critical medical supplies without human contact. 
All drones fielded for the logistics operation are authorized to fly within the Class-D controlled airspace under supervision from the Federal Aviation Administration, Novant Health said. 
The health care system secured a Part 107 waiver from the FAA to begin the operation of the logistics service, which falls under the North Carolina Department of Transportation's Unmanned Aircraft System Integration Pilot Program.
Angela Yochem, executive vice president and chief digital and technology officer at Novant Health, said the medical drone transport capability came about as the organization was pressed with delivering innovative healthcare services amid the persistence of the COVID-19 pandemic.  
Zipline Chief Executive Officer Keller Rinaudo believes the logistics services will serve as a blueprint for the country on how to build resilient and responsive health care systems.  
Besides facilitating contactless distribution of medical supplies, Novant Health anticipates that the operation could open opportunities for testing, drug trials and vaccine distribution.
N.C. Secretary of Transportation Eric Boyette expressed hope that Novant Health and Zipline's joint project can help ease the strain on the medical supply chain. 
"We're living through an unprecedented situation, and we're going to need innovative solutions like this to get us through it," Boyette said.
Moving forward, Novant Health and Zipline intend to seek approval from the FAA to expand the scope of the contactless drone logistics beyond emergency operations to include regular customer operations. 
Category: Future Trends
Tags: emergency drone FAA Federal Aviation Administration Future Trends healthcare system Novant Health Unmanned Aircraft System Integration Pilot Program Zipline