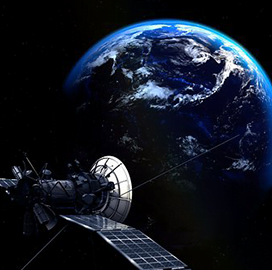 Space domain awareness
NRO, Space Command Eye Artificial Intelligence Solutions for Satellite Data Management
Government organizations such as the National Reconnaissance Office are ramping up the adoption of artificial intelligence and machine learning amid the increasing proliferation of satellites. NRO Director Chris Scolese, a 2023 Wash100 awardee, said during a keynote speech at the Space Symposium on Tuesday that automation and multi-intelligence processes are being implemented to free up personnel to conduct analysis instead of spending time gathering details.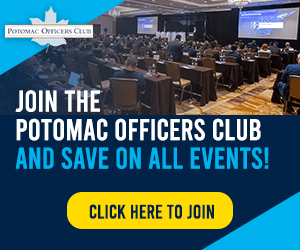 At a later press event, he told DefenseScoop that AI will primarily be used to sift through data and operate NRO satellite constellations. Scolese explained that the NRO is looking to quadruple its fleet of intelligence and reconnaissance spacecraft in the next decade and will need computer assistance to manage it.
Gen. James Dickinson, U.S. Space Command chief and a past Potomac Officers Club speaker, plans to use AI and ML in a similar way to achieve his organization's space domain awareness mission. He said that technology can aid in identifying what data to focus on as datasets continue to scale up.
According to Dickinson, the number of objects SPACECOM tracks daily has risen from 25,000 in 2019 to 48,000 today, DefenseScoop reported.
Category: Future Trends
Tags: artificial intelligence Chris Scolese DefenseScoop Future Trends James Dickinson National Reconnaissance Office US Space Command