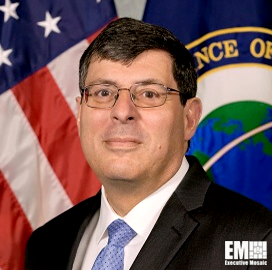 Chris Scolese
Director
NRO
NRO Wants to Integrate AI, ML Into Large Constellation of SmallSats
Chris Scolese, the director of the National Reconnaissance Office, has emphasized the importance of having artificial intelligence and machine learning onboard the agency's proposed large constellations of small satellites to provide the intelligence community and the service branches access to remote sensing data.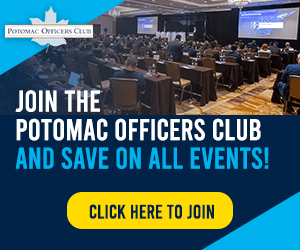 Speaking at the Virtual Small Satellite Conference, Scolese said AI and ML will be critical in controlling the constellations and enabling them to self-heal and continue operating through all kinds of conditions. 
The 2020 Wash100 winner explained that AI will also be an essential component in ground stations for coordinating data flow from the sites that facilitate communication with large constellations and enabling the rapid combination of different types of data, Breaking Defense reported Tuesday. 
The advanced technologies will help the NRO leverage data from multiple sources, Scolese noted, considering the agency has to inspect them from different look angles and lighting conditions, not to mention a myriad of other things that need to be coordinated.  
Scolese's call for AI and ML integration ties into the NRO's goal of building a hybrid architecture dedicated to obtaining and using space-based intelligence, surveillance and reconnaissance. While he remained mum on the specifics of the project, Scolese said the hybrid architecture includes a "role for the whole spectrum of capabilities that are out there and available to us."
In addition, Scolese touched on the agency's solicitation for its planned "Architecture of the Future." The "Arch-F" program encourages traditional and nontraditional developers to help shape the NRO of the 21st century by presenting innovative ideas.
The agency is devising a new approach to actualize the program together with the Space Force, Space Command and the Space Development Agency. Bids for the program are due Sept. 30.
Category: Popular Voices
Tags: Arch-F Architecture of the Future artificial intelligence Breaking Defense Chris Scolese Intelligence Community machine learning National Reconnaissance Office Popular Voices remote sensing data Space Development Agency