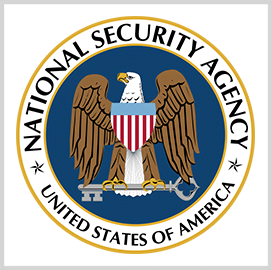 NSA Issues Guidance to Help Agencies Pick Secure Video Chat Services
The National Security Agency has released guidance containing recommendations and considerations that federal agencies should factor in when deciding what collaboration and video chat services to use during telework. The guidance offers a high-level security assessment of commercially available collaboration tools to provide agencies with a better understanding of their features and risks, particularly in terms of cybersecurity.
However, the NSA said agencies should advise workers to use the recommended or readily available collaboration services unique to the federal government whenever possible, MeriTalk reported Tuesday.
Workers are also advised to seek support from their agency's information technology team or the Office of the Chief Information Officer.
Additionally, the guidance ranks 13 services based on nine security criteria aligned with the National Institute of Standards and Technology Special Publication 800-171 revision 2 to aid in an agency's decision making. Video conferencing platform Zoom is among the 13 services included in the cybersecurity ranking.
As a general guideline, NSA suggested for agencies to know where collaboration tools come from before downloading and to enable encryption to protect sensitive information. The agency also emphasized the need to cover all bases when conducting online meetings, including adopting the most secure means possible for sending out invitations, verifying the attendees and ensuring that the meeting environment is not susceptible to unintentional access to data.
"The intent of this document is not meant to be exhaustive or based on formal testing, but rather be responsive to a growing demand amongst the Federal government to allow its workforce to operate remotely using personal devices," the NSA wrote.
Category: Future Trends
Tags: collaboration service cybersecurity guidance end-to-end encryption Future Trends high-level security assessment MeriTalk National Security Agency telework