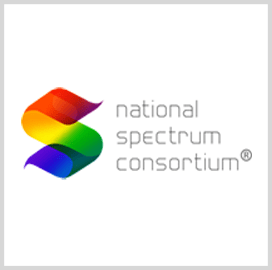 NSC
NSC Secures $2.5B Pentagon Contract to Accelerate New Technologies Development
The National Spectrum Consortium has landed a potential five-year, $2.5B contract from the Department of Defense meant to fast-track the development of the latest battlefield technologies.
The Spectrum Forward other transaction agreement calls for the South Carolina-based defense contractor to finance the prototyping of new dual-use technologies that use the electromagnetic spectrum, including 5G networks, cloud computing, augmented reality, machine learning and beamforming, C4ISRNET reported Friday.
In addition, the OTA requires the organization to conduct R&D initiatives to expedite the modernization of communications infrastructure, enhance spectrum application and improve microelectronics for secured and robust networks.
In a statement, Tony Melita, NSC executive director, said the contract is the most efficient means to allow quick prototyping in the federal market.
He added that his organization is committed to helping design new dual-use technologies that support warfighters and domestic employment.
"By bringing industry, academia and the government together, the NSC will tackle the toughest spectrum-related technological challenges facing our nation and the world," he said.
With close to 400 members, the Consortium specializes in spectrum-driven technologies for private, public and non-profit sectors. 
In particular, the group assisted DOD to connect with partners to test various new 5G technologies on military bases, including augmented reality, smart warehouses and dynamic spectrum-sharing, according to C4ISRNET.
NSC Chairman Sal D'Itri said the U.S. has been at the forefront of mobile technologies for many years and the consortium has set its sights on 5G to reshape the technological environment.
"On behalf of the NSC membership, we look forward to working with the government, industry and academia to take on this challenge," he said.
Headquartered in Summerville, South Carolina, the National Spectrum Consortium was founded in 2014, focusing on the design and innovative use of spectrum and 5G technologies in collaboration with the industry, academia and government agencies. 
Category: Contract Vehicles
Tags: 5G C4ISRNET cloud computing communications infrastructure contract award Contract Vehicles Department of Defense electromagnetic spectrum National Spectrum Consortium Sal D'Itri Spectrum Forward Other Transaction Agreement Tony Melita