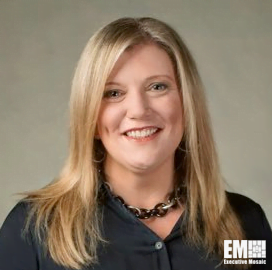 Nyla Beth Gawel
SVP of Strategy
SAIC
Nyla Beth Gawel Joins SAIC as SVP of Strategy
Science Applications International Corporation announced that Nyla Beth, a business strategy and development veteran, has joined the company as its senior vice president of strategy. 
Gawel is now responsible for developing SAIC's strategy for achieving organic growth and market leadership. She will work with other SAIC leaders in executing the organization's strategic business plans, SAIC said Tuesday.
"Nyla Beth's experience and background as a strategy leader will be an enormous asset to SAIC as we drive organic growth and strengthen our capabilities to deliver digital transformation solutions to federal government customers," said Dee Dee Helfenstein, SAIC's executive vice president and chief growth officer. 
Bringing more than 20 years of practice experience to SAIC, Gawel most recently served as the director of public-sector strategy at Verizon's business group. 
She led Verizon's public-sector strategy and business development, with a focus on delivering networks, products and services to federal, state, local and education customers. 
Booz Allen Hamilton hired Gawel in 2006, and she eventually rose to the role of vice president in the company's strategic innovation group. Booz Allen credits her with launching the firm's innovation and solution group.
She also led Booz Allen's strategy and development of new business opportunities for platform-as-a-service delivery of government services. 
"I'm excited to take on this new role with the SAIC team and to leverage my experience to help the company grow and expand on its success in helping government customers achieve their goals for digital transformation and accelerated technology adoption," Gawel said. 
SAIC is a major technology integrator that boasts a portfolio of offerings across the defense, space, civilian and intelligence markets.
Category: Partnerships and Executive Moves
Tags: Booz Allen Hamilton Dee Dee Helfenstein Nyla Beth Gawel Partnerships and Executive Moves Platform as a Service public sector SAIC Science Applications International Corp. SVP technology integrator Verizon