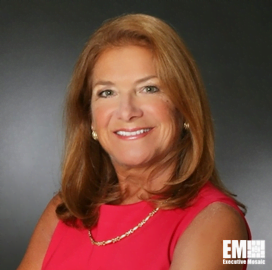 Letitia Long
Board member
Octo
Octo Adds Former NGA Director to Board of Directors
Former National Geospatial-Intelligence Agency Director Letitia Long has joined Octo's board of directors, bringing with her vast experience and understanding of the intelligence community. 
Long is a trailblazer in the IC, having served as the first female director of a major intelligence agency. During her four-year stint as NGA director, Long, a past Potomac Officers Club event speaker and 2020 Wash100 winner, led the development and execution of the agency's Map of the World program, which provides readily available geospatial intelligence data to all U.S. intelligence, military, diplomatic, and disaster recovery assets globally, Octo said Tuesday.
Sam Stollar, Octo's senior vice president for intelligence platforms, lauded Long's contributions to strengthening NGA's organizational culture and modernizing its customer user experiences. In his statement, Stollar said her focus on the end-users of NGA analytic and foundation GEOINT content complements Octo's user-centered approach to mission system modernization.
Before leading the NGA in 2010, Long served as deputy director of the Defense Intelligence Agency. She also spent three years working for the Department of Defense as deputy undersecretary for intelligence, with a prime focus on policy, requirements and resources. Earlier in her career, she became the first female deputy director of Naval Intelligence.
Octo Chief Executive Officer Mehul Sanghani sees Long's addition to the board of directors as a step forward in helping the company better understand and support the IC. 
"Her history with and understanding of the inner workings of the IC overall and the NGA specifically allow us to create solutions that better support its mission. We're elated to have her on our board," he said.
Category: Speaker News
Tags: board of directors Intelligence Community Letitia Long Mehul Sanghani National Geospatial-Intelligence Agency NGA Octo Sam Stollar Speaker News