Orlando Figueredo Named Business Development VP of Perspecta's Intelligence Group
Perspecta has appointed Orlando Figueredo, a past Wash100 winner, as its new vice president of business development for its intelligence group.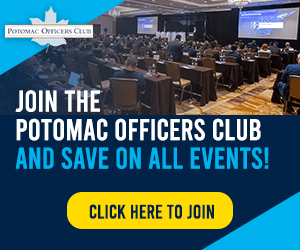 In the said role, Figueredo will lead all of the intelligence group's business development activities, including developing a robust pipeline, defending the company's contract recompetes and expanding company growth.
Sean Mullen, the company's senior vice president of business development and sales, expressed optimism on working with Figueredo to deliver capabilities and solutions to meet client missions and enterprise information technology objectives, Perspecta said Monday.
Most recently, Figueredo served as vice president of operations at SAIC.
He also held other executive roles, including serving as vice president of national security at DXC Technology and Hewlett Packard Enterprise. In addition, he worked as vice president of consulting and intelligence at HP, where he engaged with customers in the intelligence community and other federal agencies.
Category: Partnerships and Executive Moves
Tags: business development DXC Technology Hewlett Packard Enterprise Orlando Figueredo Partnerships and Executive Moves Perspecta SAIC Sean Mullen vice president