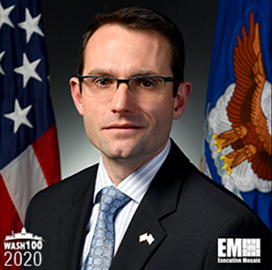 Will Roper
Senior Counselor
Pallas Advisors
Pallas Advisors Welcomes Will Roper as Part-Time Senior Counselor
Strategic advisory firm Pallas Advisors has named Will Roper, the Air Force's former assistant secretary for acquisitions, technology and logistics, as its new senior counselor.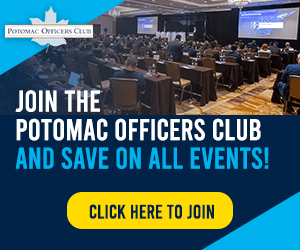 Roper, a past Potomac Officers Club event speaker and past Wash100 winner, will focus on issues that he worked on while working for the government.
Pallas Advisors noted, however, that he will work on a part-time basis, FedScoop reported.
In a statement, one of the firm's founding partners, Tony DeMartino, touted Roper as one of the most innovative leaders in recent years. DeMartino believes that the tech veteran will significantly help the firm realize its mission.
Roper served as the Air Force's tech and acquisition czar for three years, according to his LinkedIn profile.
Under his watch, the service pursued the development of the Advanced Battle Management System.
As of November 2020, at least 70 companies had landed ABMS contracts with the Air Force. Initial ABMS contracts were awarded in May, followed by a second wave of contract announcements in July and a third round in November.
He also pushed for the advancement of artificial intelligence technologies and the Air Force's adoption of digital engineering methods to accelerate weapons development.
Before taking on a leading role for the Air Force, he served as the director of the Strategic Capabilities Office within the Office of the Secretary of Defense. He previously worked as a chief architect for the Missile Defense Agency as well.
Now with Pallas Advisors, Roper said he is looking forward to continuing unlocking private sector innovation for the military.
He joins other former high-ranking officials in the advisory firm, such as Tony Thomas, former commander of the U.S. Special Operations Command, and Gary Cohn, former director of the U.S. National Economic Council.
Category: Speaker News
Tags: Air Force FedScoop Pallas Advisors senior counselor Tony DeMartino Speaker News Will Roper