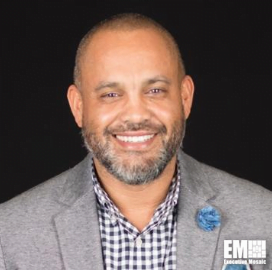 Hector Cuevas
VP of Missile Defense
Parsons
Parsons Promotes Hector Cuevas to VP of Missile Defense, C5ISR
Parsons announced that it has promoted Hector Cuevas to the position of vice president for missile defense and command, control, computers, communications, cyber, intelligence, surveillance and reconnaissance.
Cuevas, who joined the company in January 2019 from OGSystems' acquisition, most recently served as Parsons' senior VP of product sales operations, Parsons said.
"Hector's natural leadership ability, products experience, and institutional knowledge of customer requirements, expectations and operations will ensure that Parsons continues delivering rapid, innovation solutions to our global security customers," said Carey Smith, Parsons' president and chief operating officer and a two-time Wash100 awardee.
According to Smith, Cuevas' experience will be key to growing Parsons in his respective market, broadening the company's software and technology and improving its culture. 
Cuevas is a 20-year Army veteran who retired from the service as a geospatial-intelligence technician, according to his LinkedIn profile.
He has been deployed throughout the Middle East, the Balkans and Africa. Parsons said Cuevas spent much of his military career supporting the U.S. and allied special military operations, including foreign internal defense, civil-military support, partner nation capacity building and direct action. 
The appointee also led geospatial-intelligence and ISR support in over a hundred special operations missions in West, Central and the Horn of Africa with Special Operations Command-Africa. 
As a branch chief, he reportedly originated an ISR system designed for operations in Africa that optimized collection and increased operational efficiencies. 
"His experience will be invaluable to growing our missile defense & C5ISR markets, broadening our software and hardware technology, and furthering our culture of performance, exploration and inclusion," Smith added. 
Category: Partnerships and Executive Moves
Tags: C5ISR Carey Smith geospatial intelligence hardware Hector Cuevas Intelligence Community IR missile defense OGSystems Parsons Partnerships and Executive Moves software Special Operations Command-Africa U.S. Army Wash100