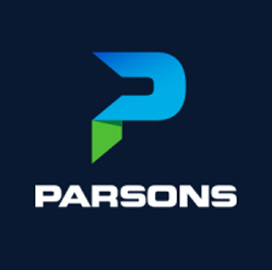 Parsons
Parsons Secures Contract to Help AFRL on Latest Warfighting Technologies
Hector Cuevas, executive vice president and general manager for Parsons' missile defense and C5ISR market, said the company will continue to collaborate with the Air Force Research Laboratory on the latest warfighting technologies.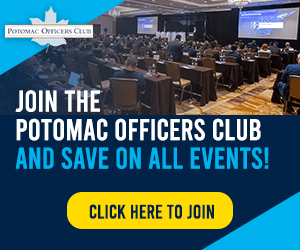 The announcement came following AFRL's three-year, $20M contract award to the Virginia-based IT service organization, the company said Thursday. 
The agreement calls for the government contractor to provide support on R&D activities for the Air Force, Department of Defense and the intelligence community. 
The task order, which is part of the company's Global Application Research, Development, Engineering and Maintenance indefinite-delivery/indefinite-quantity contract with AFRL, is the fourth competitive bid Parsons received on the GARDEM transaction amounting to $154M. 
"We're excited to continue partnering with the AFRL on discovering, developing and delivering innovative warfighting technologies that empower operations across the all-domain battlespace," he said. 
Cuevas added that the company's two decades of experience in developing integrated, rapid, mission-ready software tools will "provide fast, tailorable solutions to the end-user regardless of mission location."
In particular, the IT service organization is tasked to acquire hardware and software systems, conduct several analytical and system feasibility studies and perform network design, rapid prototyping, software development and functional test and evaluation analyses. 
In a statement, the company said its agile mindset, legacy of performance and operational experience offering flexible, resilient software systems will enhance the Lab's current software and allow for reuse and growth.
Parsons specializes in the global defense, intelligence and critical infrastructure sectors. The company provides capabilities across cybersecurity, missile defense, space, connected infrastructure and smart cities.
The company also offers engineering, construction, program management, environment, sustainability, intelligence and digital solutions.
Parsons recently launched a series of cloud-native stream platforms meant to help government and commercial customers address their data-processing requirements.
The company announced two distributions: Cloud-Native Streaming Platform and Kubernetes Native Streaming Platform. CNSP is already in use within the Intelligence Community, while KNSP is a newly developed platform.
Category: Popular Voices
Tags: cybersecurity Department of Defense Hector Cuevas Intelligence Community Parsons Popular Voices rapid prototyping software development system design US Air Force warfighting technologies