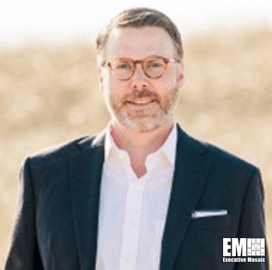 Paul Conboy,
Crisis management
director, PwC
Paul Conboy, Director of Crisis Management at PricewaterhouseCoopers
Paul Conboy is the director of crisis management at London-headquartered PricewaterhouseCoopers, working out of Arlington, Virginia. During his many years on the job, he has been appointed to develop strategic responses for ransomware attacks, hurricanes, the COVID-19 pandemic, the Northern California wildfires, and one of the largest corporate bankruptcy cases in United States history, according to his LinkedIn profile.
By his own account, Conboy is an "operationally oriented strategist and leader who can accelerate high-yield solutions to complex business challenges." He further described himself as a transformational influence in building operational processes and organizational solutions that strengthen the corporate value and market impact.
Conboy has been employed at the multinational audit firm PwC for 13 years. In his current role, he develops enterprise-wide response strategies and governance models as well as designs decision frameworks and supporting analyses. He is credited for defining the firm's COVID-19 crisis response strategy and has led crisis support in response to Hurricanes Harvey, Irma, and Maria.
Additionally, Conboy has designed a standardized methodology for mobilizing firm-wide, cross-functional support in response to client crises, and built PwC's first-ever global training curriculum for crisis management practice, driving quality and consistency.
Conboy earned his bachelor's degree in accounting from the University of Richmond – Robins School of Business.
Category: Executive Profiles
Tags: Crisis Management Disaster Management Emergency Preparedness and Response Executive Profiles LinkedIn Paul Conboy PwC University of Virginia Darden