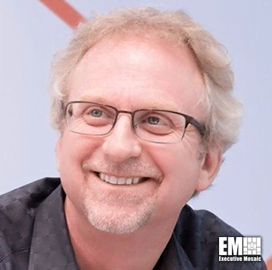 Paul Daugherty
CTO
Accenture
Paul Daugherty, CTO and Group Chief Executive for Technology at Accenture
Paul Daugherty serves as the group chief executive for technology and chief technology officer at Accenture, overseeing the company's overall technology strategies.
In the said role, he is responsible for the design, development and implementation of technologies through research and development efforts in Accenture Labs to support customers modernize their business processes, the company said.
In 2015, Daugherty formed Accenture Ventures, a business unit that specializes in equity investments in growth-stage companies that are engaged in emerging technologies, including big data and analytics, blockchain, AI, security and intelligent automation. 
He also oversees the organization's partnerships and alliances, and senior-level relationships with established technology companies. A member of the company's global management committee, he chairs Accenture's global CIO Council and annual CIO and innovation forum. 
Daugherty plays a significant role in transforming the technology business segment at the forefront of innovation. He advanced the latest technologies including blockchain, quantum computing and extended reality. He also designed the company's digital business vision and supported the organization's efforts to become one of the industry's leading digital business enterprises. 
In addition, he established Accenture's cloud business and helped launch the company's business in SaaS, open source and big data. He also led the organization's technology business during the significant shift from client/server computing to internet-based platform. 
Daugherty is a supporter of gender equality in the work environment. A frequent technology speaker and writer, he promotes the company's technology programs with the World Economic Forum to help address global issues. 
He has been serving as board chairman at Avanade, a provider of Microsoft technology services, since 2014. He is a member of the board of directors for Girls Who Code, Accenture Global Services Limited, the Computer History Museum in Silicon Valley, and the advisory board for Computer Science and Engineering at the University of Michigan.
A book author, Daugherty joined Accenture in 1986 after graduating from University of Michigan with a degree in computer engineering.
Category: Executive Profiles
Tags: Accenture Chief Technology Officer CTO Executive Profiles Paul Daugherty University of Michigan