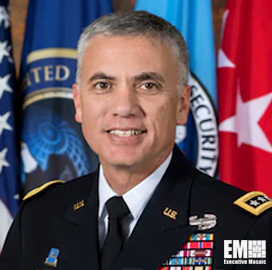 Paul Nakasome
Director
NSA
Paul Nakasone, NSA Director, CSA Chief
Four-star Gen. Paul Nakasone, a four-time Wash100 awardee, is the director of the National Security Agency and chief of the Central Security Agency. He currently also serves as the commander of U.S. Cyber Command.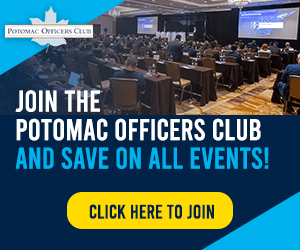 Before he assumed his current roles in May 2018, Nakasone commanded the Army Cyber Command starting October 2016, the NSA said.
The general has held command and staff positions at the company, battalion and brigade levels for the Army. He has been assigned in the United States, South Korea, Iraq and Afghanistan.
Having served in Joint and Army assignments, Nakasone was most recently posted as the director of intelligence for the International Security Assistance Force Joint Command in Kabul, Afghanistan. 
Nakasone has served on two occasions as a staff officer on the Joint Chiefs of Staff.
According to the Japanese American Veterans Association, Nakasone was the Joint Chiefs of Staff's deputy director for trans-regional policy in 2012 after he was promoted from the rank of brigadier general. 
He also served as the deputy commanding general of USCYBERCOM and as the commander of the combatant command's National Mission Force.
His awards and decorations include the Army Distinguished Service Medal, Defense Superior Service Medal, Legion of Merit, Bronze Star Medal, Defense Meritorious Service Medal, Joint Service Achievement Medal, Army Achievement Medal, Joint Meritorious Unit Award and National Defense Service Medal. 
Nakasone graduated from Saint John's University in Collegeville, Minnesota, where he received his commission through the Reserve Officers' Training Corps.
He also earned graduate degrees from the U.S. Army War College, the National Defense Intelligence College and the University of Southern California. 
Category: Executive Profiles
Tags: Afghanistan Army Cyber Command Central Security Service Executive Profiles Iraq Japanese American Veterans Association National Defense Intelligence College national security National Security Agency Paul Nakasone Reserve Officers' Training Corps South Korea U.S. Army War College U.S. Cyber Command University of Southern California USCYBERCOM