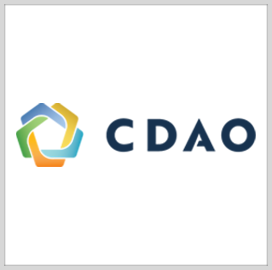 GIDE V
Pentagon CDAO's Fifth Global Information Dominance Experiment Focuses on JADC2, AI, Data
The Department of Defense Chief Digital and Artificial Intelligence Office has relaunched its Global Information Dominance Experiments in partnership with the Joint Chiefs of Staff.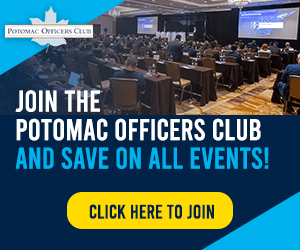 The relaunch marks the fifth iteration of GIDE. It focuses on Joint All-Domain Command and Control solutions related to joint data integration and the use of AI and machine learning for the concept.
The GIDE V team comprises military and civilian personnel from all services and multiple combatant commands. The experiment started on Jan. 30 and will conclude on Feb. 2, the DOD said.
According to Pentagon Chief Digital and AI Officer Craig Martell, the experiment is expected to identify barriers in policy, security, connectivity and other facets of joint operations. Martell, who is a speaker for the Potomac Officers Club's Fourth Annual AI Summit on Feb. 16, added that GIDE V will show how data, analytics and AI would improve joint workflows in various missions.
Through 2023, CDAO will host four GIDE iterations, all of which will focus on the JADC2 Implementation Strategy and the Joint Warfighting Concept.
The experiment is in line with the Defense Department's focus on AI. During the Naval AI Summit in early December, leaders from the U.S. Navy and the DOD talked about AI training and education, AI/ML operations deployment and how the emerging technology could benefit distributed maritime operations and the hybrid fleet.
During the 2021 Scarlet Dragon exercise, the U.S. Army scanned a 7,200-kilometer area using AI to find and destroy simulated targets. The Army worked with the Navy, Air Force, Marine Corps and the National Geospatial-Intelligence Agency for the program, which ultimately sped up sensor-to-shooter data transmission by nearly 50 percent.
Category: Speaker News
Tags: artificial intelligence Chief Digital and Artificial Intelligence Office Craig Martell data analytics Department of Defense Global Information Dominance Experiments Speaker News