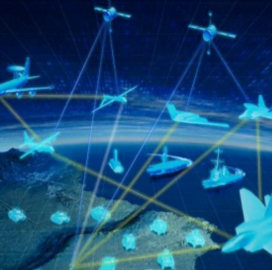 JADC2 progress
Pentagon Officials Say Operations Guide Needed for Advancing JADC2 Program
Incumbent and former Pentagon officials on Monday called for the publication of a concept of operations guide spelling out how the envisioned Joint All-Domain Command and Control program can improve America's defense posture. They described CONOPS as a blueprint that lays out how proposed capabilities under JADC2 can benefit the country's warfighters, FedScoop reported Monday.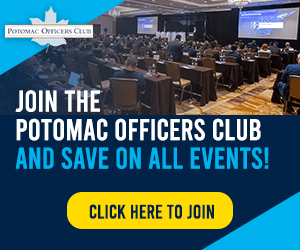 Speaking at a National Defense Industrial Association conference on JADC2, Brig. Gen. John Olson, the Space Force's chief data and artificial intelligence officer and a speaker at a past Potomac Officers Club event, said that the immediate need for a CONOPS is a matter that all five military service chiefs agree on. He stressed that senior leadership will prioritize the creation of the document in the near term.
For his part, Sean Stackley, former acting secretary of the Navy and now L3Harris Technologies president for integrated mission systems, said during a panel that rhetoric on JADC2 seems to be outpacing the actual work being done to advance the program.
Meanwhile, Douglas Bush, assistant secretary of the Army for acquisition, logistics and technology, said the JADC2 initiative could also benefit from the formation of a joint organizing body to ensure more seamless integration and interoperability as the effort progresses.
On June 24, service leaders from the Air Force, Army, Navy, Marine Corps and Space Force convened to discuss progress and projections on the JADC2 effort. The military's leadership focused on aligning developmental efforts and identifying challenges to making JADC2 a reality, according to an ExecutiveGov report.
Category: Speaker News
Tags: concepts of operations Department of Defense Douglas Bush FedScoop JADC2 John Olson Joint All-Domain Command and Control Sean Stackley Speaker News