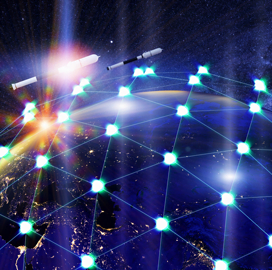 Space technologies
Pentagon Seeking Closer Collaboration With Commercial Space Sector
The Department of Defense is seeking to accelerate the adoption of commercial space technologies through a new effort focused on enhancing its collaboration with the private sector. Lindsay Millard, the principal director for space at the Office of the Undersecretary of Defense for Research and Engineering, will lead the initiative.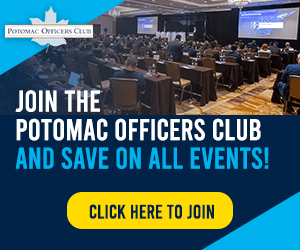 At the 2023 Space Symposium, Heidi Shyu, undersecretary of defense for research and engineering and a past Potomac Officers Club event speaker, said the effort involves eliminating partnership barriers between the government and industry and identifying ways to quickly make commercial capabilities available to the U.S. government and its allies and partners, Breaking Defense reported.
According to Shyu, a three-time Wash100 awardee, private sector technologies will complement the government's existing space technologies to help maintain the U.S. competitive edge in the space domain and strengthen national security. U.S. adversaries, particularly Russia and China, are advancing their space capabilities to surpass the U.S.
Officials from the U.S. Space Force, Defense Innovation Unit, Air Force, and Air Force Research Laboratory wrote a report in 2022 highlighting the need for the United States to employ more commercial technologies to prevent China's efforts to dominate the space domain by 2045. According to the report, the upward trajectory of China's space sector requires an urgent response from the U.S. government.
Category: Speaker News
Tags: Breaking Defense commercial space capabilities Department of Defense Heidi Shyu Space Symposium Speaker News