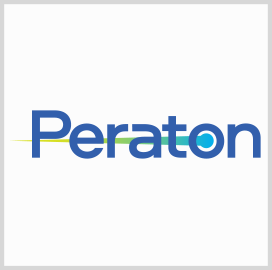 Peraton Lands $219M AFRICOM Contract for Satcom Services
Peraton has landed a $219M contract for commercial satellite communications services in support of the Africa Command.
Under the single-award blanket purchase agreement, Peraton shall offer its 24×7 Network Operations Center and a team of satellite service engineers and professionals to provide communications services that utilize satellites and emerging technologies from across multiple satellite fleet operators, the company announced Tuesday.
The contract was issued by the Air Force Space Command and the Defense Information Systems Agency under the Future Commercial SATCOM Acquisition program. 
David Myers, the president of Peraton's communications sector, promised that AFRICOM will have access to technologies that prioritize consistent mission performance. 
Peraton has been AFRICOM's consultative mission partner for more than a decade. It currently provides support under other FCSA task orders and through separate contract vehicles and industry partners. 
Category: Contract Vehicles
Tags: AFRICOM blanket purchase agreement contract award Contract Vehicles David Myers Defense Information Systems Agency Future Commercial SATCOM Acquisition Networks Operations Center Peraton satellite communications U.S. Air Force Space Command United States Africa Command