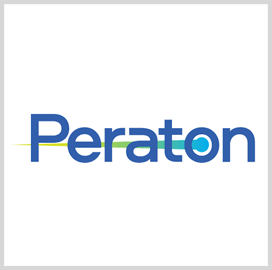 Peraton
Peraton to Provide Test Services for Army's Hypersonics Program
Peraton has been awarded a two-year contract to support the Army's Hypersonic Test Engineering, Mission Planning and Systems project.
Under the terms of the $44 million contract, Peraton will provide comprehensive mission support for inter-service flight test missions. The contract also calls the development of hardware and software relevant to maintaining and operating mission and test systems, Peraton said Monday.
Roger Mason, Peraton's president for space, intelligence and cyber and a 2013 Wash100 winner, said the company will work on the unique maneuverability of hypersonic test vehicles.
Peraton said it will develop and deploy new instrument sensors to collect testing data on a hypersonic vehicle's flight path and point of impact.
One such tool is the Army's Portable Range Operations and Test Network, which is being designed to be a single networked architecture for rapidly sharing telemetry and other test data.
The company said it will also support the development of an open ocean range system that integrates sensors on ships, barges and unmanned maritime systems. Mason said the hypersonic tests will be done across uninhabited ocean regions.
According to Peraton, the Department of Defense sped up the schedule of its hypersonic tests from two events per year to six.
DOD previously announced an integrated strategy to accelerate the development of hypersonic and counter-hypersonic capabilities.
Mike White, principal director for hypersonics in the Pentagon's research engineering office, said the United States must keep up with Russia's and China's aggressive development and fielding of hypersonic technologies and capabilities.
Ellen Lord, DOD's previous acquisition chief and a 2020 Wash100 winner, said the department had rewritten acquisition policies to accelerate the procurement and deployment of new hypersonic weapons.
Category: Future Trends
Tags: acquisition Army contract award Department of Defense Ellen Lord Future Trends hyperonics HyTEMP maneuverability Mike White Peraton Roger Mason test data Wash100