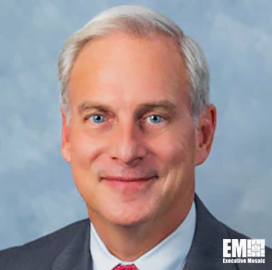 Perry Knight
Sixth Deputy Commander,
DLA Distribution
Perry Knight Named DLA Senior Executive Service Member
Perry Knight, a retired U.S. Army colonel, has been appointed senior executive service member at the Defense Logistics Agency and as DLA Distribution's sixth deputy commander.
Knight has been taking on the role of acting deputy commander since January. He also has been holding the position of chief of staff since July 2006, the agency said Tuesday.
Marine Corps Brig. Gen. Keith Reventlow, commanding general for DLA Distribution, said Knight's knowledge, experience and leadership have made major contributions to the organization's growth.
"Perry's commitment to this organization, our workforce, our mission and our warfighter is evident in all that he does and who he is as a former Army officer, senior leader and human being," he said.
In a statement, DLA said Knight's previous assignments include those at the Joint Chiefs of Staff at the Pentagon, as director for logistics operations with U.S. Forces Command at Fort McPherson, Georgia, multiple commanding officer positions in Germany and Georgia, and as a brigade operations officer in Rotterdam, the Netherlands.
Additionally, he held various positions in the 1st Infantry Division at Fort Riley, Kansas, including division logistics officer, combat support battalion executive officer, division transportation officer, support operations officer and aviation brigade operations officer. He also served as an aide de camp and staff member with the Department of the Army.
Knight is authorized to wear both the JCS and DA identification badges.
His military training includes the Officer Basic and Advanced Courses and those from the U.S. Army Command and General Staff College and U.S. Army War College.
Knight was commissioned as a second lieutenant in the Army after graduating from the Virginia Military Institute.
He earned his bachelor's degree in English with a minor in economics, and he holds a master's degree in strategic studies.
Category: Partnerships and Executive Moves
Tags: Defense Logistics Agency Department of Defense Department of the Army DLA Distribution Partnerships and Executive Moves Perry Knight U.S. Army