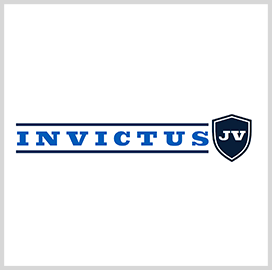 Perspecta Business Unit Lands Spot in $13.4B SBEAS Program
The Air Force Materiel Command has awarded Invictus JV, a joint venture of Perspecta subsidiary Knight Point Systems, a spot on the $13.4B, 10-year Small Business Enterprise Applications Solutions program.
The SBEAS program is aimed at providing Air Force organizations, along with other supporting government agencies, a platform for procuring a comprehensive suite of information technology systems and software development across a variety of environments and infrastructures.
Contractors employed under the SBEAS program will be tasked with performing technology upgrades, cybersecurity, commercial off-the-shelf product management, training, documentation, information display and business analysis services, Perspecta said Wednesday.
Invictus JV will compete with other SBEAS contractors for task orders that require systems engineering, system architecture and design, cloud migration and advisory services, cybersecurity and risk management and agile software development services.
Mac Curtis, president and chief executive officer of Perspecta, noted that the capabilities of Invictus JV's founders, Oasys International and Knight Point Systems, were brought together to provide the deepest breadth of capability possible to the Air Force. Curtis said the company looks forward to establishing a strong partnership with the Air Force while providing IT services and solutions to the service branch.
Since its inception in June 2017, Invictus JV has been providing clients across defense, intelligence and federal agencies a wide range of services, including systems engineering and integration services, cloud computing, cybersecurity, infrastructure/data center services, program management and service desk support. 
Category: Contract Vehicles
Tags: AFMC Air Force Materiel Command Contract Vehicles Invictus IT solution Knight Point Systems Oasys International Perspecta SBEA Small Business Enterprise Applications Solutions U.S. Air Force