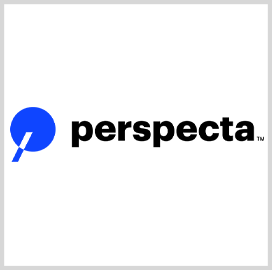 Perspecta
Perspecta to Continue Working on Army's Munition Management
Perspecta has been awarded a five-year, follow-on contract to continue work on the Army's Total Ammunition Management Information System. The $34M contract includes a one-year base period and four one-year option periods.
The company will provide ongoing security, maintenance and management support of the real-time, web-based enterprise system on the Amazon Web Services GovCloud, Perspecta said Wednesday.
Jeff Bohling, senior vice president of Perspecta's defense group and a Potomac Officers Club member, said the contract highlights the company's success in working with the Army's fully operational application transition to the cloud.
"Through our approach, we've demonstrated significant cost savings and application resiliency and look forward to continue working closely with our Army customer to meet its mission," Bohling said.
TAMIS is the system the Army uses to manage its ammunition requirements for training, combat and sustainment. It allows operators to forecast training and operational ammunition needs, validate and route requests for ammunition, collect expenditures and prepare reports. 
Perspecta said it has been supporting the TAMIS program since 2014 and has been migrating the system to the cloud as a proof of concept first then into full production.
The company added that TAMIS became the Army's first fully operational Impact Level 4 application in a commercial cloud environment in part through its use of Perspecta's repeatable application cloud transformation process. 
Perspecta is an information technology and services company headquartered in Chantilly, Virginia. It provides government and military customers with capabilities such as cyber, cloud, analytics, mobility, advanced networking, systems engineering, machine learning and Agile software development.
Category: Member News
Tags: AWS AWS GovCloud cloud contract award Impact Level 4 Jeff Bohling Member News Perspecta POC member TAMIS Total Ammunition Management Information System U.S. Army