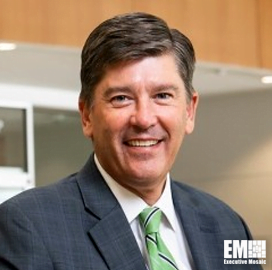 Peter Davidson
VP of Global Government
Intelsat
Peter Davidson Joins Intelsat as VP of Global Government Affairs
Intelsat announced that law veteran Peter Davidson has joined the company as its new vice president for global government affairs and policy.
Davidson will be responsible for leading the development of the integrated satellite and terrestrial network company's government relations strategy and for building relationships with Congress and the White House, Intelsat announced Monday.
"Peter is a dynamic leader with a broad range of experience, and we look forward to working alongside him to further advance our near and long-term government affairs initiatives. We're pleased to welcome him to the Intelsat family,"  said Michelle Bryan, Intelsat's executive VP, general counsel and chief administrative officer.
The appointee, who will also be responsible for working with international administrations and regulatory bodies, will report to Bryan.
Davidson brought into his new role over 35 years of experience in government affairs, telecom and law.
He previously served deputy dean for strategic initiatives and assistant professor of law at George Mason University's Antonin Scalia Law School.
Before he held the said role, Davidson served as general counsel at the Department of Commerce, acting as the third-most senior official responsible for nearly 400 attorneys across 13 bureaus.
Davidson spent 14 years as the Verizon Communications' senior VP of federal and international government relations.
In the said role, he oversaw federal congressional relations and supervised the handling of issues related to telecommunications, technology, taxation, pension, labor, energy, health and others.
Davidson earned a law degree from the University of Virginia School of Law in Charlottesville, Virginia, and a bachelor's degree in political science from Carleton College in Northfield, Minnesota.
Category: Partnerships and Executive Moves
Tags: Department of Commerce George Mason University Global Government Affairs and Policy Intelsat Michelle Bryan Partnerships and Executive Moves Peter Davidson U.S. Congress Verizon