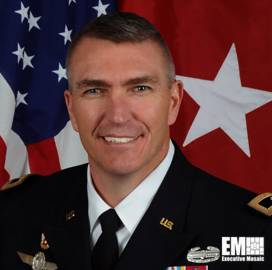 Peter Gallagher
Modernization Director
Army
Peter Gallagher Touts Network of Army's Project Convergence
The ad hoc network that the Army created for Project Convergence exercises is now able to move data faster and farther than it was designed to be able to, according to the Army's network modernization director.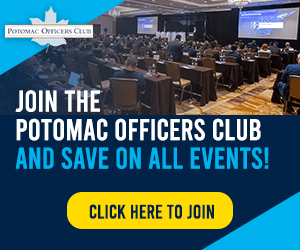 Project Convergence is a multi-platform initiative created to merge joint force capabilities and help the Army keep pace with technological advancements.
Maj. Gen. Peter Gallagher, a past Potomac Officers Club event speaker, had said that most systems used in Project Convergence "had never been connected to anything."
Now, data flows from intelligence satellites not operated by the Army down to Joint Base Lewis McChord in Washington State, which serves as Project Convergence's central hub.
The base uses artificial intelligence software to process the data and sends updates to combat units at Yuma Proving Ground, Arizona, where the exercises are held. 
"The network underpins every single thing we're trying to do. We have to be able to use waveforms and technology that works today, not necessarily what we're going to have," Murray said.
Army Futures Command Commanding Gen. John Murray, a past POC event speaker and 2020 Wash100 awardee, said the timeline from satellite target detection to artillery firing has dropped from "tens of minutes" to "less that 20 seconds."
The Army is scheduled to release a communications-focused "capability set" in 2021, but Gallagher explained that it will only improve existing communications among infantry in a brigade – not provide Project Convergence's capabilities.
"We're pushing them to limits that we never envisioned. It's a mesh network solution with some advanced networking waveforms that significantly improves the warfighting capability of our maneuver brigades, but it was not fielded to do the things we're doing," Gallagher said.
Category: Speaker News
Tags: AI artificial intelligence Breaking Defense capability set Capability Set 21 communications Gen. John Murray joint force Maj. Gen. Peter Gallagher network modernization Project Convergence Speaker News U.S. Army waveform. Wash100 Yuma Proving Ground