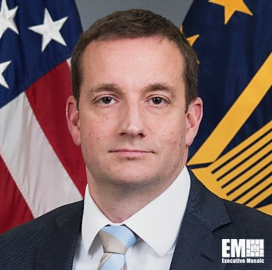 Peter Ranks
Former deputy CIO
DoD
Peter Ranks Returns to CIA After Stepping Down as DoD Deputy CIO
Peter Ranks is reportedly headed back to the Central Intelligence Agency after wrapping up a two-year stint as deputy chief information officer for information enterprise at the Department of Defense.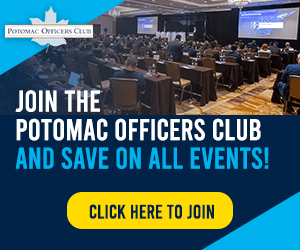 According to sources close to the matter, Ranks, a past Potomac Officers Club event speaker, will return to the CIA to support the implementation of the Commercial Cloud Enterprise contract, Federal News Network reported Tuesday.
In a statement, DoD CIO Dana Deasy, a 2020 Wash100 winner and also a past Potomac Officers Club event speaker, lauded Ranks' contributions in the execution of the department's cloud strategy, the development of a software modernization approach and the adoption of the Commercial Virtual Remote environment. 
During his time with the CIA, Ranks played a key role in the adoption of cloud computing across the intelligence community. He was also responsible for key functions at the CIA's Directorate of Science and Technology, including technical intelligence collection and technical analysis in support of the IC's counter-proliferation objectives. 
He went on to offer his expertise in cloud adoption to the DoD, with his main task being the implementation of the Joint Enterprise Defense Infrastructure contract. Ranks was also tasked with leading the DoD CIO's cloud computing program office and improving the military's data usage. 
With Ranks back at the CIA, the DoD tapped Danielle Metz to take over as acting deputy CIO. Deasy believes that Metz will be able to continue delivering real outcomes in support of digital modernization and military objectives.
Category: Speaker News
Tags: CIA cloud computing Commercial Cloud Enterprise contract Dana Deasy Danielle Metz Department of Defense DoD Federal News Network Intelligence Community Peter Ranks Speaker News