New talent
Peter Torrellas Appointed President of Connected Communities Business Unit of Parsons
Parsons Corporation has appointed Peter Torrellas president of the company's connected communities business unit. As a member of the executive leadership team, he will be reporting directly to the president and CEO, Carey Smith, and will be based in Centreville, Virginia.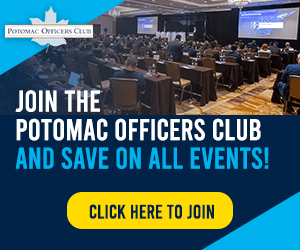 Smith, a former Wash100 winner, described Torrellas as a recognized leader in delivering results "at the intersection of technology and critical infrastructure."
Torrellas brings to his new post more than two decades of experience leading digital transformation across infrastructure markets, including intelligent transportation systems, smart mobility, energy, aviation, and rail and transit. Most recently, he served as managing partner and vice president of the Digital Cities and Infrastructure Practice at Siemens Advanta, Parsons said Friday.
Earlier in his career, Torrellas served as chief technology officer at Siemens Infrastructure and Cities, where he led emerging initiatives in the smart city movement.
Describing his decision to join Parsons, Torrellas said he is moving into the company just as it is poised to lead the digital transformation of America's critical infrastructure.
Parsons further described Torrellas as a nationally recognized thought leader in the implementation of technologies across several asset classes. He has been hosted by the United Nations, World Bank Group, United States Conference of Mayors, National Governors Association, National Academies of Sciences, International City/County Management Association, and other global forums on innovation.
Category: Member News
Tags: Carey Smith executive shift Member News Parsons Peter Torrellas